Welcome to our Parish Website
As a south Florida parish we greet many snowbird visitors, we enjoy having them around and actually focus attention to their needs.
Ministries are provided for all ages.
Thanks for visiting our web site. We look forward to seeing you in person as we remain faithful in the light of our Lord, and we offer prayers and doxology to His holy name!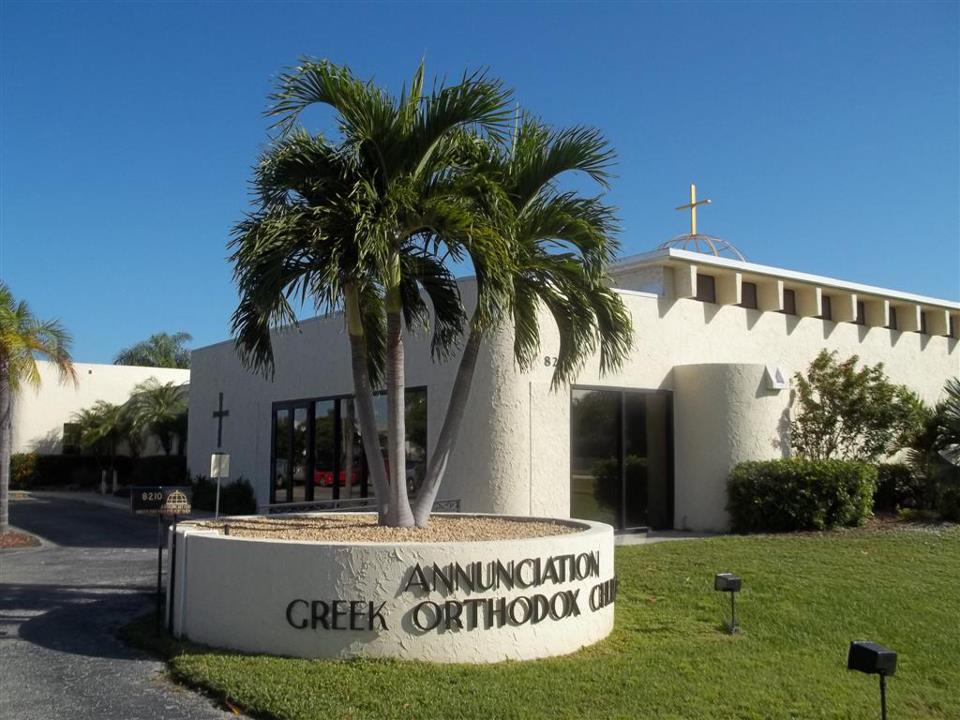 Services Schedule
Sundays: Orthros (Matins): 9:00 am
Divine Liturgy: 10:00 am
For more information about our services you may contact
the church office at (239) 481-2099 weekdays from 10:00 am to 3:00 pm.
April 28, Our LORD's Passion, 6pm.
April 29, Royal Hours, 9am.
April 29, Taking Down the Cross, 3pm.
April 29, Lamentations and Procession outside, 6pm
April 30, Vespers & Liturgy, 10am
April 30, RESURRECTION ORTHOS AND LITURGY 11:00PM
MAY 1, GREAT AND HOLY PASCHA, 11am AGAPE SERVICE
Egg Hunt follows, reading of the Gospel in Foreign Languages.
May 2, Divine Liturgy in Honor of St. George at 10am.
---

View our online weekly parish bulletin

Shop the Orthodox Marketplace

Share the Orthodox Christian Faith with an Iconogram

---
Special Notices
Click on Flyer to view